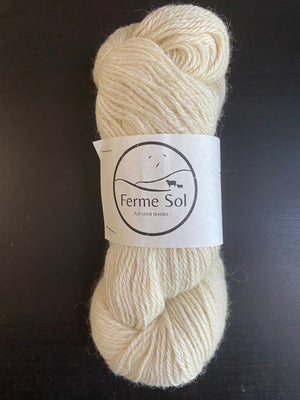 "The Three Mice" Quebec Ecological Wool Yarn
The soft wool of summer lambs raised on an ecological farm in Wakefield, Quebec.
3 ply worsted yarn
200 yards/skein
The sheep breeds that make up this wool are a mix of Shetland, Icelandic and East Fresian. 

100% Ferme Sol wool, no blending of other wools or fibres. 
Raised with love by Ginger Howell, Shepherdess.